Is Alcohol Abuse Fueling Sexual Violence in South Africa?
A young woman in a tight-fitting top with silver sequins in the shape of a heart shakes her head vehemently and breathes heavily. "Men who want to rape women who wear miniskirts are dogs!" she yells. She stamps her feet. "Hai man! It doesn't matter how drunk the woman is or what she's wearing. Rape is rape!"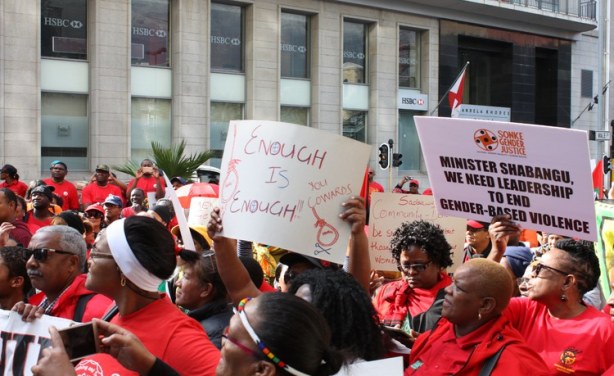 Gender violence protesters (file photo).
Video
Publisher:

Publication Date:

4 April 2017

Studies show that there is a strong link between sexual violence and alcohol abuse. Mia Malan explains. see more »

Publisher:

Publication Date:

3 April 2017

How does your drinking affect your sex life? And can HIV infection be linked to alcohol consumption? Mia Malan gives you the facts. see more »

Publisher:

Publication Date:

21 July 2017

Want to know how our new Vimba Helpline works? Watch this video. see more »
InFocus
Every eight hours a woman is killed and at least half of these women die at the hands of their intimate partners, Minister Nathi Mthethwa has said, but are these claims true? ... Read more »