Kenyan Principal Charged Over Death of Boy Crushed By Bus
The six-year-old kindergarten pupil fell down through an opening on the floor of the bus and got run over by the back wheels of the bus. The principal has been charged alongside the bus driver, school bursar, a mechanic and a conductor as recommended by the Director of Public Prosecutions.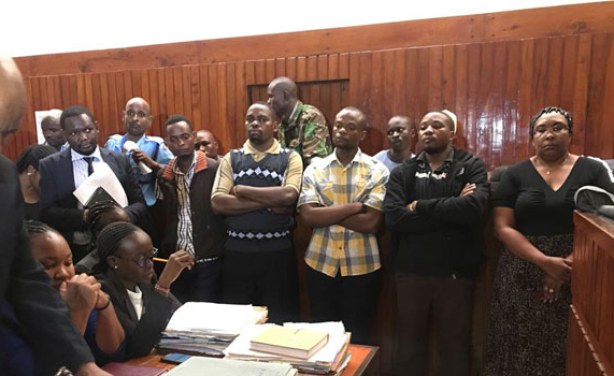 The accused persons (standing).