Have as Much Sex as You Want, Zimbabwean Politician Mujuru Told
Human rights activist Priscilla Misihairabwi-Mushonga has advised fellow widow Joice Mujuru to revert to her maiden name and find love again. "I have actually said to her, drop this nonsense of saying I am not going to date, can you stop it. Date, have somebody and have pretty good sex with someone, because men are doing it every other day. Who says we have to be angels?" said Misihairabwi.
Video
Author:

ZIMDITVNEWS

Publisher:

Publication Date:

29 July 2017

Outspoken opposition politician Priscilla Misihairabwi-Mushonga says as long as she is still attractive she will date any man she has feelings for and ... see more »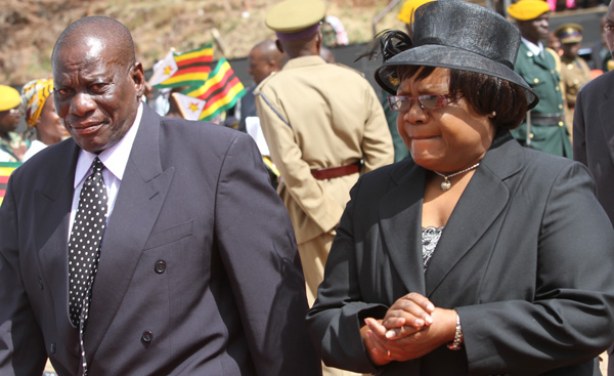 Opposition politician Joice Mujuru and her late husband army general Solomon Mujuru (file photo).