Who is Responsible for DR Congo's Kasai Conflict?
In Grand Kasai the interplay between the customary authority and President Joseph Kabila's administration is particularly complex because the region is an opposition stronghold, writes William Clowes for IRIN.
Congo-Kinshasa: The Conflict in Kasai

IRIN, 31 July 2017

Militia attacks and army reprisals have uprooted 1.4 million people in a previously stable region of the Democratic Republic of Congo (DRC). The conflict has helped double the… Read more »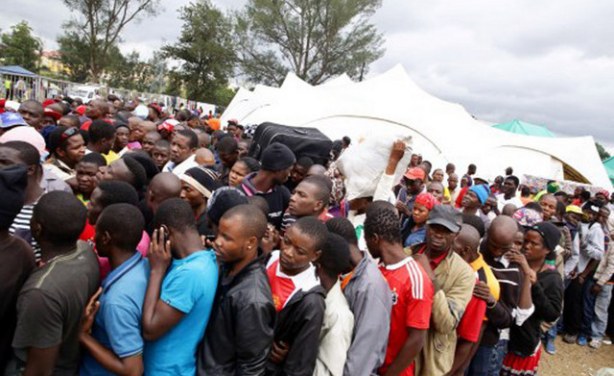 Congolese refugees in Angola.
Angola: Refugees Stop Flowing in

ANGOP, 24 July 2017

The north-eastern Lunda Norte Province for the past two months has not recorded the entrance of new refugees from DR Congo, informed last Sunday, in Dundo City, the provincial… Read more »

Angola: Egyptian Physicians Help DR Congo Refugees

ANGOP, 24 July 2017

Five Egyptian doctors arrived Sunday in Luanda, en route to Lunda Norte province, where they will provide humanitarian assistance to refugees from the Democratic Republic of Congo… Read more »
InFocus
The government has repeatedly denied its troops were responsible for dozens of mass graves discovered since the Kamuina Nsapu group launched an insurrection calling for the ... Read more »

The security situation in the country continues to be a major source of concern with violence in the Kasai provinces reaching "disturbing" levels, Under-Secretary-General for ... Read more »