Can IMF Help South Africa's Economic Recovery?
The prognosis that the economy is in dire straits is pretty obvious even to the untrained eye. The solution to the country's present predicament is also pretty much understood. The International Monetary Fund has recently produced a comprehensive view which deserves to be considered, writes Matthew Kofi Ocran for The Conversation.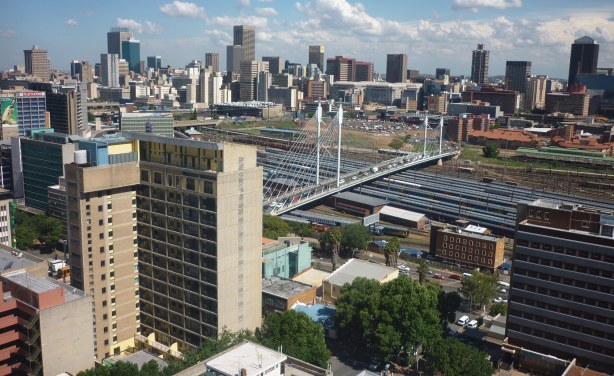 Looking out over Johannesburg from Braamfontein. Nelson Mandela bridge over the train station. CBD in the background.