Zimbabwe Is My Second Home Says Jamaican Singer Busy Signal
The popular dancehall artist is set to headline the Southern Africa Music Arts festival to be held in Bulawayo and Harare. This is the first time Busy Signal will be performing in Bulawayo.
Zimbabwe: Chaos at Busy Signal Show

The Herald, 7 August 2017

Organisers of Busy Signal's show had a rude awakening after chaos marred the Jamaican chanter's gig at the Glamis Arena on Saturday. Read more »

Zimbabwe: Zimbabwe Is My Second Home - Busy Signal

263Chat, 31 July 2017

Jamaican reggae superstar, Reanno Devon Gordon better known as Busy Signal who is set to perform at the SAMA Festival organised by the United Kingdom based Y2K promotions has… Read more »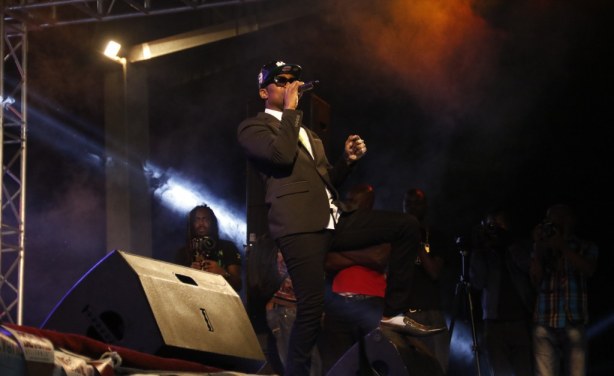 Jamaican dancehall artist Busy Signal held his debut Zimbabwe concert at Glamis Stadium in 2015.
InFocus
The dancehall music singer Glendale Goshia Gordon, popularly known as Busy Signal, thrilled fans at the Glamis Stadium. Read more »