1 Week to Polls - Deaths, Fake News, Fear of Violence Haunt Kenya
Days after the death of the Independent Electoral and Boundaries Commission ICT manager, many fear a repeat of the where past elections have turned deadly. According to International Crisis Group, the vote comes ten years after a disputed presidential poll brought the key East African country to the brink of civil war. Major pollsters indicate a gap of 4% between President Uhuru Kenyatta and opposition leader Raila Odinga.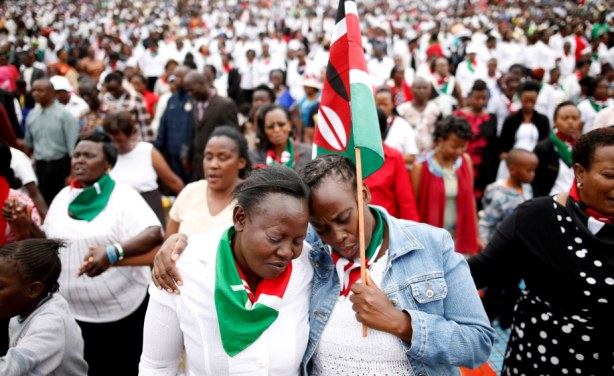 Local elections for powerful elected governors are likely to be bitterly contested.
InFocus
A mortuary employee says Independent Electoral and Boundaries Commission ICT Director Chris Msando's body was brought in by police alongside that of a woman, both were naked and ... Read more »

Ugandan cabinet ministers have held a meeting to prepare for elections in neighbouring Rwanda and Kenya, which go to the polls on August 4 and 8 respectively. Read more »

In a video in Swahili, English and other local languages, the group threatened to launch attacks to disrupt the elections. Read more »