Does Human Trafficking Need a New Definition?
Does internationally accepted terminology around human trafficking adequately capture African realities? Often what the international community labels as human trafficking is in fact locally accepted labour practices, writes Tuesday Reitano for ISS.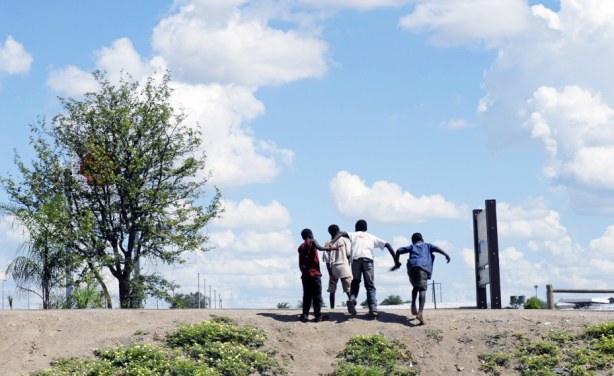 Unaccompanied children at the Musina/ Beit Bridge border in South Africa (file photo).
Africa: 'Act Now' to Help and Protect Trafficking Victims, UN Urges On World Day Against the Scourge

UN News, 30 July 2017

Criminal groups feed off the instability created by conflicts, and as links between wars, trafficking and migrant smuggling become more widely known, the United Nations is calling… Read more »

Africa: Millions of Women and Children for Sale for Sex, Slavery, Organs...

IPS, 28 July 2017

It is happening now. Millions of humans are forced to flee armed conflicts, climate change, inequalities, and extreme poverty. They fall easy prey to traffickers lurking anyone who… Read more »

Africa: Sex Robots - Perverted or Practical in Fight Against Sex Trafficking?

Thomson Reuters Foundation, 20 July 2017

In the hilly outskirts of sunny Barcelona, Spanish scientist Sergi Santos looks proudly over what appears to be five busty women in tiny shorts and tank tops perched around his… Read more »

Africa: Over 38,000 Humans Trafficked Worldwide Annually

New Era, 31 July 2017

The International Organisation for Migration (IOM)'s global database has revealed that IOM has assisted 38,647 victims of human trafficking between 2006 and 2016. Read more »
InFocus
Timothy Omotoso, the 59-year-old televangelist who is facing charges of sexual assault, rape and human trafficking of 30 girls and women linked to various branches of his church, ... Read more »

A total number of 5,500 Nigerians are set to be deported from Mali and Libya, over various migration offences ranging from human trafficking, smuggling of migrants, and not having ... Read more »