Malawi Govt Announces Arrest Warrant for Ex-President Joyce Banda
The government of Malawi has issued a press statement announcing a "warrant of arrest" against a former president, Joyce Banda. She served as president from 2012 to 2014, when she was defeated by the incumbent. Peter Mutharika. Banda also received a letter warning her to "refrain from commenting in the media".These actions came after Mutharika declared Banda was "free to come back". Banda has just completed a year-long distinguished fellowship at the Woodrow Wilson Center in Washington, DC.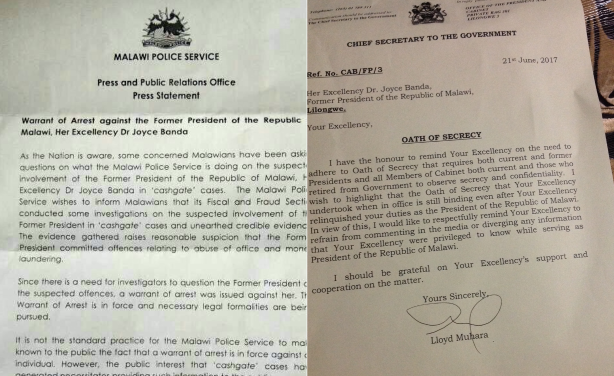 Arrest warrant and 'secrecy' letter sent to former President Joyce Banda by the current Malawi government.
InFocus
The former president has reportedly hinted that she is "willing to serve the people of Malawi" if asked to do so. Read more »

Joyce Banda, former president of Malawi, says she fought hard to combat corruption and restore the economy after taking office in 2012. In a statement submitted to AllAfrica, she ... Read more »