Soldiers Beat Up Police Officers in Zimbabwe's Capital
A battalion of soldiers started beating up police officers who fled and took shelter in nearby shops in Harare. Although it is not clear what may have instigated the rampage, according to human rights activist Linda Masarira, "the public smiled and laughed".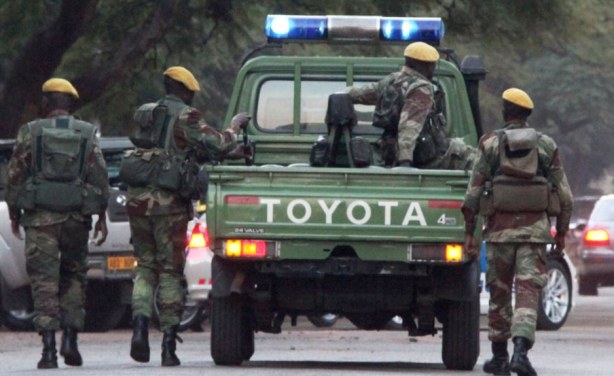 Soldiers in Zimbabwe (file photo).
Zimbabwe: Drama as Soldiers Beat Up Police Officers

New Zimbabwe, 1 August 2017

A mob of soldiers, clad in Zimbabwe National Army gear, Tuesday late afternoon ran amok and mercilessly beat up ZRP officers in Central Harare for an as yet unknown reason. Read more »
InFocus
The Movement for Democratic Change led by Morgan Tsvangirai has appealed to the UN, SADC and the AU to intervene in Zimbabwe to avoid a repeat of the 2008 election violence as the ... Read more »

As political tensions rise in Zimbabwe over President Robert Mugabe's unresolved succession, the 93-year-old leader has issued a stern warning to the country's military commanders ... Read more »