Ethiopia Gets Serious About Protecting its Indigenous Knowledge
The absence of a system that regulates intellectual property in order to deliver patent rights to communities for their indigenous knowledge systems has opened doors for theft, misuse and biopiracy. That's why Ethiopia's Intellectual Property Office is working to prepare an archive of local knowledge while a draft law that will give protection to the country's culture, customs and science is being discussed.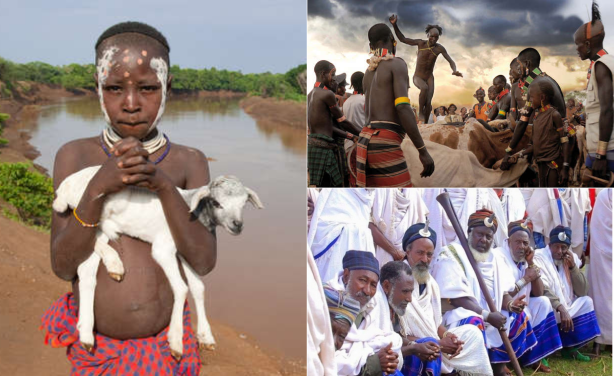 Some of the ethnic peoples of Ethiopia.
Ethiopia: Focus to Preserve Indigenous Knowledge

Ethiopian Herald, 20 July 2017

Ethiopian indigenous knowledge (IK) dates back to the long lived collective culture and religion of the people and has been playing a crucial role in their daily routine. Read more »

Ethiopia: Capitalizing On Indigenous Knowledge

Ethiopian Herald, 28 July 2017

In the past two decades, indigenous knowledge (IK) is receiving growing recognition by international organizations, the academy and development practitioners. Particularly, IK on… Read more »

Africa: A Journey to Harness African Wisdom

Ethiopian Herald, 11 August 2016

One of Addis Ababa University's halls, dedicated to former South African freedom fighter and president Nelson Mandela, hosted the creation of African Dignity Forum last July.… Read more »
InFocus
A Unesco conference has adopted 33 new items of intangible heritage that includes the system of traditional governance or Gada system largely practiced by the Oromo people. Read more »