Demolitions Gather Pace in the Heart of the Ethiopian Capital
As the revised master plan for Addis Ababa enters implementation stage, the clearing of informal structures has stepped up a gear and the focus moved away from the city's peripheries after mass protests against evictions and displacement there last year.
Photo Essay
Picture 1 of 3

In Addis Ababa, over 3,000 homes are slated to be demolished, report by Thompson Reuters Foundation. According to the city's urban renewal agency, the Land Development and Urban Renewal Agency the ... see more »
Ethiopia: Homeless Squatters Apprehensive Following Demolition

Addis Fortune, 28 June 2016

After five years of warnings and eventual demolition, illegal residents found no option but the sidewalk Read more »

Ethiopia: Addis Again On a Massive Knockdown

Addis Fortune, 17 June 2017

On the sunny midday of June 14, 2017, the three neighbours Melese Abayneh, Birtukan Demisse and Alemitu Assale were sitting clueless in the wreck of their houses, which they had… Read more »

Ethiopia: Despair, Hope Over Squatters Housing Rights in Addis Abeba

Addis Fortune, 7 June 2016

On the evening of May 17, 2016, anxious heads of families came together in the field where their children have been playing for about four years on average. It was not to recount… Read more »
InFocus
It is now eight months into the country's state of emergency, imposed in October 2016 to crush the biggest protests in 25 years. The unrest started in the Oromia region in 2015 ... Read more »

Countrywide demonstrations by the Oromo people have flared up again and authorities reacted with heavy force. The Conversation Africa gives us the backstory. Read more »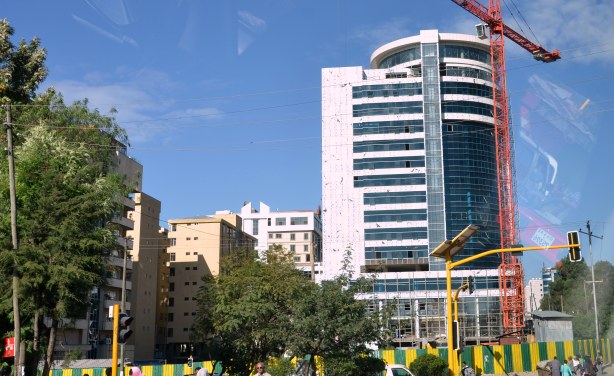 The population of Ethiopia's capital Addis Ababa and nearby satellite towns is projected to more than double by 2040 to 8.1 million inhabitants.