Rwandans in Diaspora Begin to Vote
Voters in Asian countries are the first to go to the polls due to time zone differences. More than 44,000 diasporans will be casting their votes from 98 polling stations, up from about 17,000 voters in the 2010 presidential poll.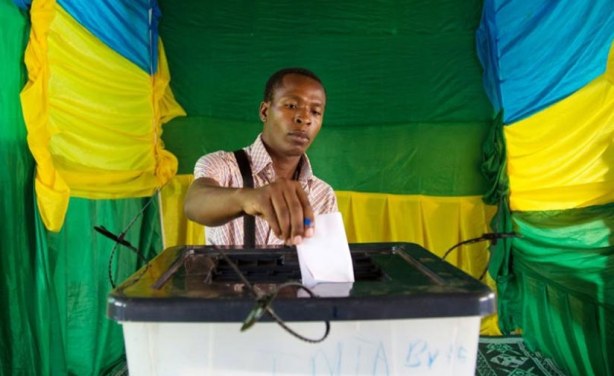 A voter exercises his constitutional right (file photo).
InFocus
Most analysts predict President Paul Kagame will win the election, he promises that he will improve dusty roads in the Northern Province as soon as he is re-elected. Green Party ... Read more »

President Paul Kagame is the certain victor because the relevant institutions are working in his favour. Frank Habineza and Philippe Mpayimana reportedly lack sufficient exposure ... Read more »

The diaspora community is slated to cast its vote on August 3, a day before citizens in the country. Voters are to choose their president for the next seven years between the ... Read more »