South African Lobby Group Leader Barred from Media Event
Black First Land First (BLF) leader Andile Mngxitama asserted that his motive for attending an event hosted by the Daily Maverick at the Cape Town International Convention Centre was "civil" engagement with the investigative press who he accused of generating fake news. This comes after an altercation between a BLF member and amaBhungane journalist Stefaans Brümmer at Cape Town International Airport, making it the fourth incident of intimidation between the lobby group and members of the media.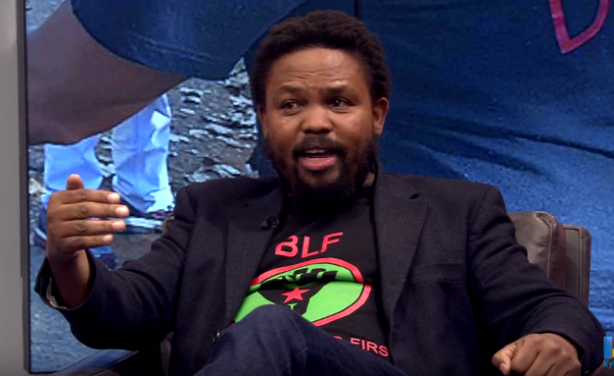 Screenshot from an interview with BLF leader Andile Mngxitama (file photo).
InFocus
An urgent application filed by the South African National Editors Forum, amaBhungane managing partner Sam Sole and HuffPost SA editor-at-large Ferial Haffajee has called for the ... Read more »

African National Congress Treasurer General Zweli Mkhize and Secretary General Gwede Mantashe have called on authorities to hold officials implicated in the #GuptaLeaks accountable ... Read more »