Lagos Airport Road Reconstruction to Begin Soon
State Governor Akinwunmi Ambode has said that the reconstruction of the road from Murtala Mohammed International Airport will begin in September. The project was delayed until there was a significant drop in the Naira/U.S.$ exchange rate, saving on costs to the taxpayer, he said.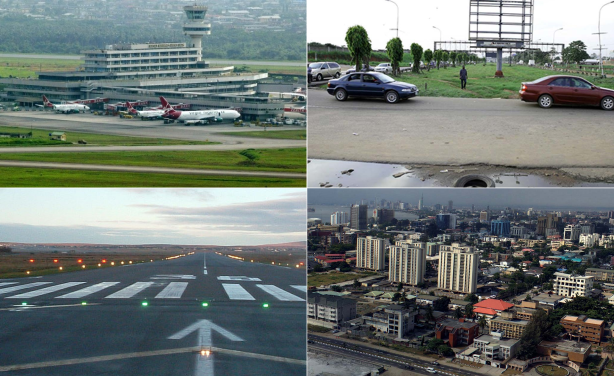 Murtala Muhammed Airport, airport approach road earmarked for repair and view of Lagos State.