No-Confidence - Can South Africa's Zuma Claim 'Teflon' Crown?
South Africa will be better off if the vote to oust President Jacob Zuma proves to be a damp squib, Steven Friedman writes for The Conversation. This is in reaction to next Tuesday's vote of no-confidence in the president's leadership, which opposition parties are hoping will be conducted by secret ballot.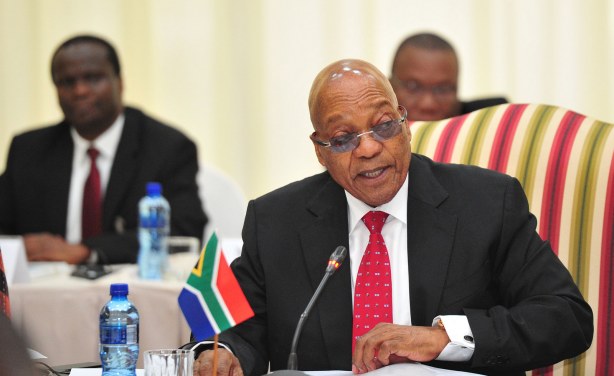 South African President Jacob Zuma (file photo).
InFocus
Rival pro and anti-Zuma demonstrations have been approved to proceed by the City of Cape Town ahead of the seventh motion of no confidence vote against the country's president. Read more »

A motion of no confidence against President Jacob Zuma has been set for 3 August by Parliamentary Speaker Baleka Mbete. Whether the motion will be conducted via secret ballot is ... Read more »

August 08, 2017 may see a turning point in the country's political landscape as the vote of no-confidence in embattled President Jacob Zuma's leadership will take place. An ... Read more »