Liberia Supreme Court Justices Threatened With Impeachment
Some lawmakers have accused three of the five justices of "gross violation of their oaths of office, breach of duty and exhibiting clear inability to perform".
Liberia: Supreme Court Justices Risk Impeachment

New Dawn, 4 August 2017

Some members of the Liberian Legislature have commenced impeachment process against Supreme Court Justices Kabineh Ja'Neh, Jamesetta Howard Wolokolie and Philip A.Z. Banks for… Read more »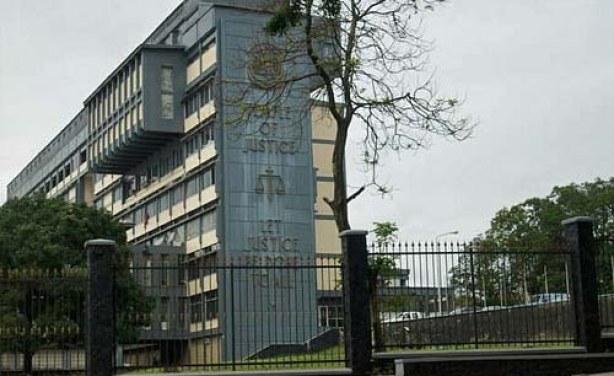 The Supreme Court of Liberia.
Liberia: Five Liberian Lawmakers Want Justices of Supreme Court Impeached

FrontPageAfrica, 4 August 2017

Five out of 103 members of Legislature have submitted a petition for the impeachment of three Justices of the Supreme Court bench. Read more »

Liberia: NCA Wants Supreme Court Bench Impeached Featured

The Capitol Times, 3 August 2017

The North Central Alliance (NCA), a pro-Boakai group that comprises citizens of Lofa, Bong, Nimba, Gbarpolu and Margibi counties, says it has filed a petition to the National… Read more »

Liberia: Sen. Morais Wants CoC Suspended

Observer, 28 July 2017

Senate Chair on Foreign Affairs, H. Dan Morais: "the Supreme Court's ruling is not only dangerous, but has the propensity to undermine the peace and stability of the country." Read more »
InFocus
The country's Supreme Court has upheld a decision by the National Elections Commission to bar a government official from running for a seat at the national legislalture in October ... Read more »