'Swords Now Out' - Mugabe's Nephew Zhuwao Says
Zimbabwean President Robert Mugabe's succession wars may have reached a climax, with his nephew Patrick Zhuwao revealing that "swords are now out" for the nonagenarian's deputy, Emmerson Mnangagwa, who allegedly wants to take over. First Lady Grace Mugabe, who is widely believed to harbor presidential ambitions, had previously urged her 93-year-old husband to name a successor.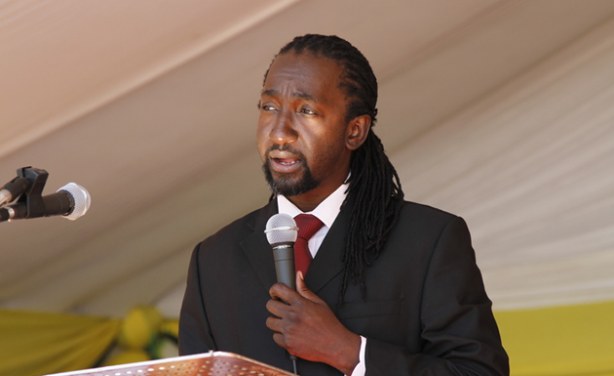 Minister Patrick Zhuwao (file photo).
Zimbabwe: VP Mphoko Speaks On Succession

News24Wire, 8 August 2017

Zimbabwean Vice President Phelekezela Mphoko has, in a "subtle" message, reportedly called on President Robert Mugabe to "sort out the mess he has created in the country" before… Read more »

Zimbabwe: VP Faces Tough Time in Parliament Over Grace Mugabe Outbursts

News24Wire, 7 August 2017

Zimbabwe's main opposition lawmakers last week gave Vice President Emmerson Mnangagwa a tough time in parliament when they sought assurance on the country's governability following… Read more »

Zimbabwe: Mugabe 'Switched On', Able to Lead Zim to 2023 - Youth Leader

News24Wire, 5 August 2017

The Zanu-PF youth wing insists that President Robert Mugabe is "switched on" and able to lead the country to 2023, when he'll turn 99. Read more »

Zimbabwe: First Lady - Grace - Mugabe's Stalking Horse

Zimbabwe Independent, 4 August 2017

First Lady Grace Mugabe last week demonstrated that she is the power behind the throne when she demanded that her husband President Robert Mugabe names his successor, joining a… Read more »

Zimbabwe: Land Reform - Mugabe 'Getting Undue Credit', War Vets Claim

News24Wire, 4 August 2017

Zimbabwean war veterans have reportedly claimed that President Robert Mugabe is improperly getting credit for the controversial land reform programme, adding that the veteran… Read more »