Rapid Malaria Tests Save Lives - More Data Can Improve Outcomes
Despite dramatic progress against it, malaria still kills nearly half a million people a year, over 90 percent of them children in subSaharan Africa. Almost all those deaths are preventable. A study published today by the London School of Hygiene and Tropical Medicine found that rapid-testing to distinguish malaria from other fever-producing illnesses is essential for effective treatment but is only one step. Malaria experts say the use of rapid testing is a major asset in the tool kit of malaria fighters. Further research and improvements in after-test treatment are required, because transitions to use of new medical technologies typically raise new questions, whose answers lead to additional advances.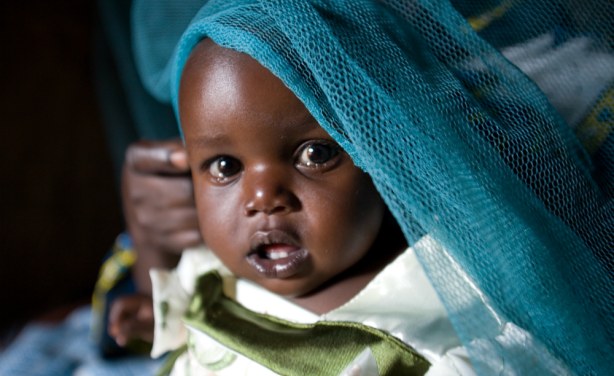 Vaccines, plus new tests and treatments, are needed to eliminate the scourge of malaria.
InFocus
Imagine that snake attacks were killing a person a minute. Or that it was dogs, or foxes or chickens that were killing three-quarters of a million people a year. Envision the ... Read more »
Kenya: As Warming Brings More Malaria, Kenya Moves Treatment Closer to Home

Thomson Reuters Foundation, 1 August 2017

With just a medical kit and a mobile phone, health volunteers diagnose villagers with malaria in their own homes Read more »

Africa: African Countries Like Gambia Must Try New Strategies to End Malaria

The Aspen Institute, 18 July 2017

Malaria is a monster. I was 12 years old the first time I contracted cerebral malaria. After several days of staying in bed unwell without receiving proper treatment from my… Read more »

Africa: A New Vaccine Is Promising to Advance the Frontier of Eliminating Malaria

The Conversation Africa, 18 July 2017

More than 30 malaria vaccine candidates are at various stages of development. The RTS,S vaccine is at the most advanced stage. Read more »

Africa: Friends of the Global Fight Commends Confirmation of Amb. Mark Green As USAID Administrator

Friends of the Global Fight, 3 August 2017

Friends of the Global Fight Against AIDS, Tuberculosis and Malaria (Friends) commends the confirmation of Amb. Mark Green as the 18th Administrator of the United States Agency for… Read more »

Tanzania: Tanzania Requests $700 Million for HIV, TB and Malaria From the Global Fund

GFO, 14 July 2017

Two new civil society PRs will implement new and innovative programs Read more »

Mozambique: Four Million Nets Distributed in Mozambique

Malaria Consortium, 13 June 2017

Malaria Consortium has successfully completed a mass distribution campaign of over four million long-lasting insecticidal nets (LLINs) across Nampula and Niassa provinces in… Read more »

Uganda: Uganda CCM and the Global Fund At Odds Over Funding Request

GFO, 27 April 2017

Proposed program split and stand-alone RSSH component turned down Read more »

Africa: Partnership Supports Launch of Malaria Vaccine Pilots in Three African Countries

GAVI, 24 April 2017

Funders hail next step in the development of world's first malaria vaccine Read more »
Video
Publisher:

Publication Date:

21 March 2017

With her red colored hair tightly braided into 10 cornrows, and sporting a crisp white nurse gown and blue scrub, Mirriam is a picture of efficiency. ... see more »

Publisher:

Publication Date:

2 August 2017

For the 25 million children who live across the Sahel, where there is a seasonal surge in malaria incidence, the World Health Organization recommends ... see more »

Publisher:

Publication Date:

21 April 2017

Zambia is a landlocked southern African nation about the size of Texas, with an estimated 15 million people. The area was settled by Ngoni warriors ... see more »
InFocus
The reports on social media on the 'kidney-killer' malaria drugs are false as there are no such drugs in the country, says Yetunde Oni, Acting Director-General of the National ... Read more »

The Senate has mandated its Committee on Health to investigate the circulation and consumption in the country of anti-malaria drugs banned by the European Union. Read more »