South African Veterans Call for Reinstatement of Zuma Charges
Veterans of the United Democratic Front have called on the National Prosecuting Authority head Shaun Abrahams to reinstate 783 fraud and corruption charges against President Jacob Zuma. The charges were withdrawn when Zuma assumed office in 2009. This comes as the embattled leader faces a vote of no confidence by secret ballot in Parliament.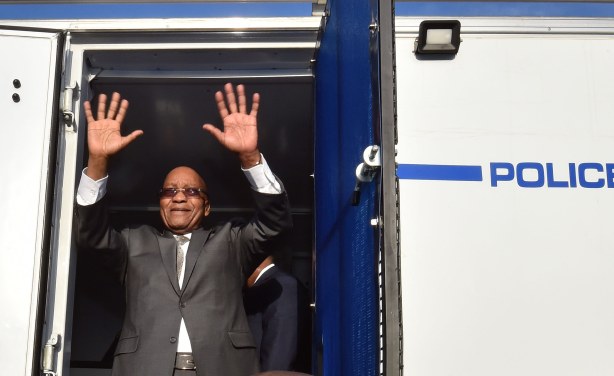 Jacob Zuma (file photo).
InFocus
It's D-day for President Jacob Zuma and the motion of no confidence against him, and all eyes will be on members of parliament for the ruling African National Congress as they ... Read more »

South Africa's Parliamentary Speaker Baleka Mbete has announced that the vote of no confidence in President Jacob Zuma will be by secret ballot. Read more »