Were Rwanda's Presidential Elections Free and Fair?
According to the Rwanda Governance Board, the presidential polls were conducted in an environment that meets democratic and good governance principles. The media has also been commended for informing voters on their rights and obligations as well as complying with the requirements such as giving candidates equitable coverage and keeping their audiences abreast of the process. A statement issued by the American government's public diplomacy and public affairs bureau has however alleged that there were some irregularities in the exercise.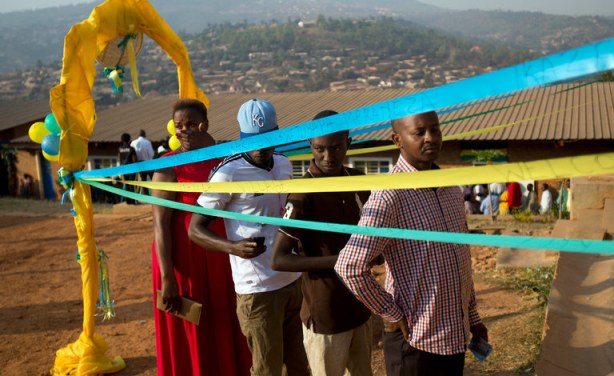 A polling station in Kigali.
InFocus
The incumbent Paul Kagame has won the election by a landslide securing 98.66 after 80% of the votes had been counted. His challengers, independent Philippe Mpayimana, and Frank ... Read more »

The three presidential hopefuls contesting the election are incumbent President Paul Kagame of the Rwanda Patriotic Front-Inkotanyi, Frank Habineza of the Democratic Green Party of ... Read more »

Voters in Asian countries are the first to go to the polls due to time zone differences. More than 44,000 diasporans will be casting their votes from 98 polling stations, up from ... Read more »