South Africa Climbs in Medals Tally at World Champs
While Caster Semenya managed a bronze medal in a tightly run race where she left her bid a little late, it boosted the medals tally along with Luvo Manyonga and Ruswahl Samaai's gold and bronze respectively in the long jump. Wayde Van Niekerk took gold in the mens 400 metres, bumping South Africa up to third place on the medals table behind the United States (11) and Kenya (7).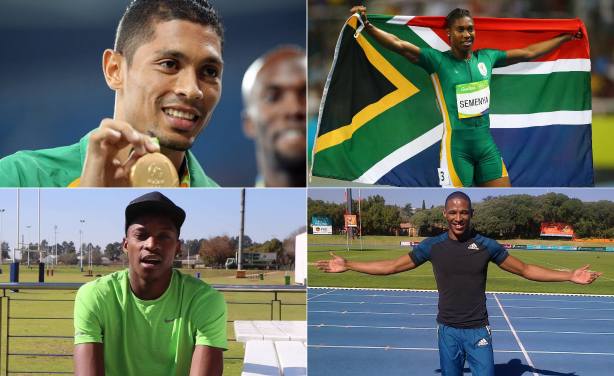 Top-left: Wayde Van Niekerk. Top-right: Caster Semenya. Bottom-left: Luvo Manyonga. Bottom-right: Ruswahl Samaai.