Lesotho's New Prime Minister Promises Better Behaviour
Longstanding and bitter political rivalry, worsened by security force interference in politics, has led to a continuing political crisis in Lesotho over the past three years. But recently re-elected Prime Minister Tom Thabane is vowing that the Basotho will stop being the 'bad boys' of the region, and the South African facilitator of dialogue, Deputy President Cyril Ramaphosa, is taking him at his word.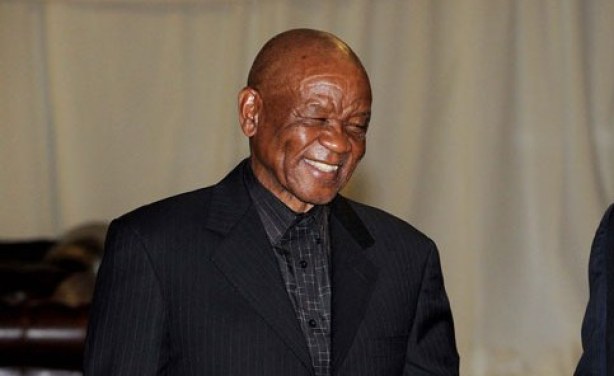 Lesotho Prime Minister Tom Thabane (file photo).
Lesotho: Why The Country's in Such a Mess and What To Do About It

The Conversation Africa, 19 June 2017

In an interview following his recent return as Prime Minister of Lesotho, Tom Thabane has blamed the army for the country's chronic political instability. Stating that his previous… Read more »

Lesotho: Govt Engendering Public Confidence

Lesotho Times, 5 August 2017

IT can never be over-emphasised that any government must do everything in its power to engender public confidence and it would appear that the four party coalition is going out of… Read more »

Lesotho: A Call for Lesotho's Constitutional Reforms

Lesotho Times, 28 July 2017

SINCE independence in 1966, the Kingdom of Lesotho has experienced many political crises that have negatively impacted on the country's economic growth. Read more »

Lesotho: 'Big Cabinet No Guarantee for Stability'

Lesotho Times, 8 July 2017

PRIME Minister Thomas Thabane was inaugurated on 16 June 2017, with 22 ministers and four deputy ministers sworn-in a week later. Read more »

Lesotho: Time for Visionary Leaders in Lesotho

allAfrica, 6 March 2016

Almost a month after the release of the report of a Southern African Development Community (SADC) inquiry into political instability in Lesotho, many citizens remain in the dark… Read more »

Lesotho: Maseru Heads for Fall-Out With Region Over Killing of Army Leader

allAfrica, 18 January 2016

Southern African leaders have called off efforts to mediate Lesotho's political crisis and are set to suspend the country's government from the regional inter-governmental… Read more »