Businessman Locked Up Over Mugabe Facebook Post
A Zanu PF activist and self-proclaimed ally of Vice President Emmerson Mnangagwa, Energy Mutodi, has been charged with undermining President Robert Mugabe's authority and "causing hostility and planting ill-feelings against Mugabe in the security forces". The charges arise from a post he made on Facebook, saying a coup is likely if Mugabe fails to "carefully choose his successor".
Zimbabwe: Mnangagwa Ally Arrested Over Coup Claim

New Zimbabwe, 11 August 2017

Zanu PF activist and businessman Energy Mutodi has been arrested in a development related to the ruling party's divisions over President Robert Mugabe's succession. Read more »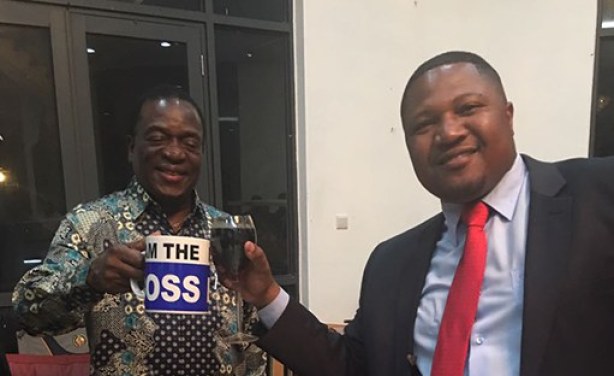 From left Vice President Emmerson Mnangagwa and Harare businessman Energy Mutodi (file photo).