'It's Hard to Remove a Sitting African President'
Kenyan opposition leader, Raila Odinga, has lost the presidential election for the fourth time in what he calls a "massive rigging" by president-elect Uhuru Kenyatta. In African politics, if an incumbent, however lousy he is with the citizens, is considered good enough by investors and donors, then they are good, however bad the election is. The observers of the elections fell over each other to praise this particular election as an example to the rest of the continent even when a key election official was killed a few days to the election, writes Nicholas Sengoba for The Monitor.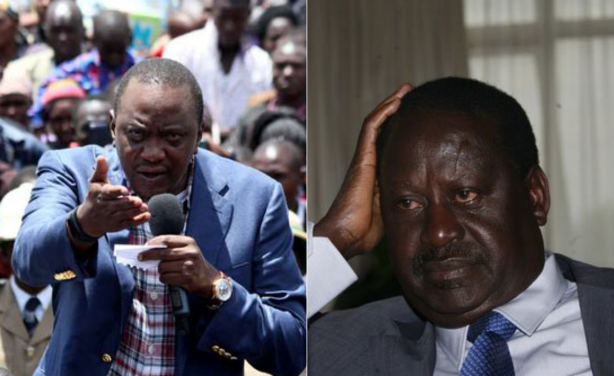 President-elect Uhuru Kenyatta and opposition leader Raila Odinga.
InFocus
President Uhuru Kenyatta's struck a reconciliatory tone as he reached out to the opposition to work with him in developing the country during his second term in office. The main ... Read more »

Police were blamed for shooting and killing at least two people in the capital Nairobi - including a young child - as part of the latest bout of post-election violence in ... Read more »

The chairman of the electoral commission, Wafula Chebukati, has declared President Uhuru Kenyatta winner of the presidential poll with 54.2 percent of the votes. Read more »