400 Dead - Sierre Leone President 'In Tears', Appeals for Help
President Ernest Bai Koroma fought back tears as he described the devastation. Rescue workers have been searching for survivors amid the hundreds of homes that were engulfed by mud when a mountainside collapsed early on Monday. The disaster came after three days of heavy rains, and struck when many people were still sleeping.
Flooded streets in Regent near Freetown on August 14, 2017.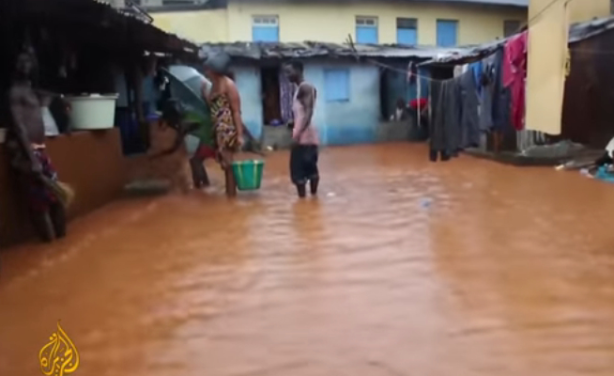 Hundreds of people died, and hundreds more are missing after deadly mudslides in Sierra Leone.
InFocus
At least 400 people have died and hundreds more are still missing after torrential rains on the outskirts of Sierra Leone's capital Freetown caused a mountainside to collapse on to ... Read more »
Video
Publisher:

Al Jazeera English

Publication Date:

15 August 2017

Sierra Leone appeals for 'urgent' aid for deadly mudslide disaster Sierra Leone's President Ernest Bai Koroma has appealed for "urgent support" ... see more »