Sand, Dust Storms Hit Parts of South Africa
Parts of Johannesburg, Free State and Mpumalanga Provinces were blanketed with thick sand and dust caused by strong winds that picked up dry ground cover due to the prolonged drought, affecting visibility. The winds also caused veld fires, a meteorologist has said.
Video
Author:

South African Broadcasting Corporation

Publisher:

Publication Date:

22 August 2017

The Weather Service says the dusty conditions that have swept through parts of Gauteng, Mpumalanga and the Free State will clear today. see more »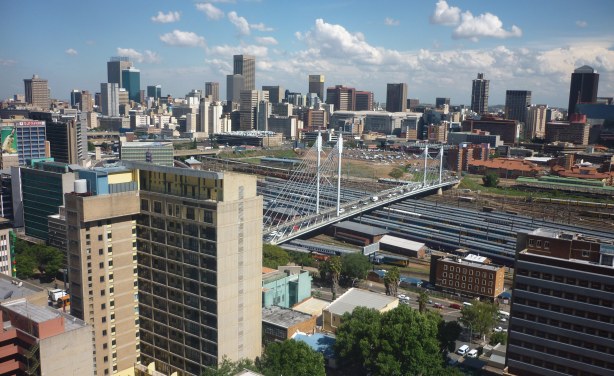 Looking out over Johannesburg from Braamfontein (file photo).