Liberian Lawmakers Drop Impeachment Threat Against Justices
About three weeks ago, majority members of the country's House of Representatives agreed on a draft resolution to impeach three justices of the Supreme Court for their alleged misconduct on the enforcement of the code of conduct for public officials.
Liberia: House Drops Impeachment Against Justices

Observer, 23 August 2017

The House of Representatives has withdrawn its impeachment resolution against Associate Justices Kabineh Ja'neh, Jamesetta Howard-Wolokollie, and Philip A. Z. Banks, III. The… Read more »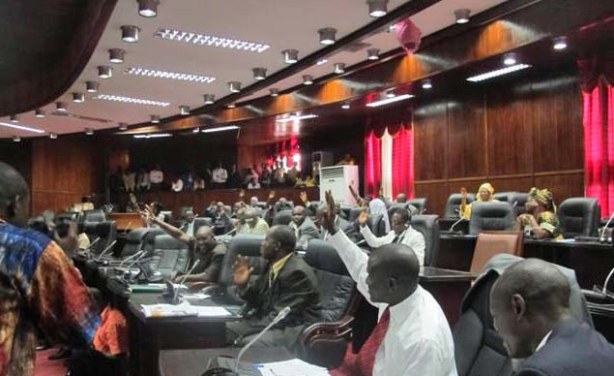 Members of the Liberian legislature.
InFocus
The legislature and supreme court have both summoned each other over plans by some legislators to impeach justices of the country's highest court. Read more »

Some lawmakers have accused three of the five justices of "gross violation of their oaths of office, breach of duty and exhibiting clear inability to perform". Read more »