No Action Against Exiled Lesotho Army Officers, Says Thabane
Lesotho Prime Minister Thomas Thabane says he will cancel the court martial for 23 exiled Lesotho Defence Force (LDF) officers because it is "unfounded and baseless". The soldiers were arrested in 2015 after being accused of plotting to overthrow the LDF command.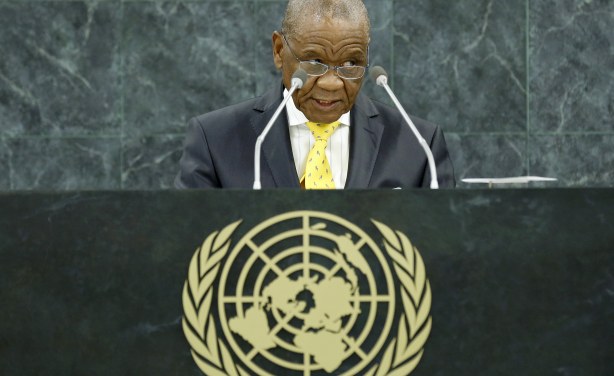 Motsoahae Thomas Thabane, Prime Minister of the Kingdom of Lesotho. (file photo).
Lesotho: Mutiny Accused Soldiers in Limbo

Lesotho Times, 21 July 2017

THE fate of 23 Lesotho Defence Force (LDF) officers facing mutiny charges hangs in the balance after the Court Martial was postponed indefinitely on Tuesday with no clarity on what… Read more »
InFocus
Prime Minister Tom Thabane, who fled the country when troops briefly seized police installations, has returned to Maseru following an agreement which could see the formation of a ... Read more »