Are European Nations Paying Militias to Stop African Migrants?
European nations most affected by African migrants trying to reach their shores for safety of economic opportunities are hosting a summit with African leaders from Chad, Niger and Libya in an effort to stem the flow of arrivals. Meanwhile, there are "credible reports that Italy is cutting deals with militias in places where migrants set off from," according to Giulia Laganà, a senior EU migration and asylum analyst at the Open Society European Policy Institute.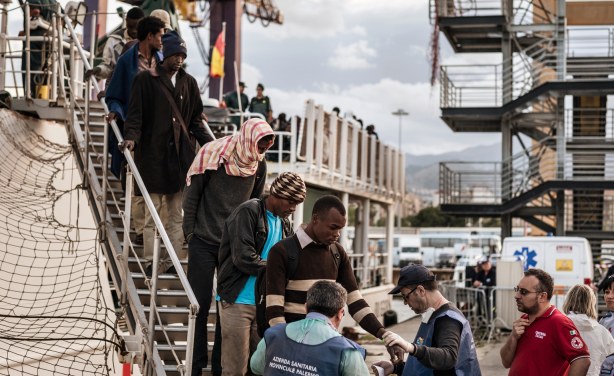 Unicef collaboration with Government of Italy on refugee and migrant children.
InFocus
Survivors say that the smuggler pushed them to the sea when he saw some 'authority types' near the coast, an international NGO reports. Read more »

Yobieli is Eritrean. In August 2016 he fled his home, crossing borders and the desert on foot, unaccompanied by any adult relative or caretaker, only to arrive at a neon-lit ... Read more »