Women Make Up More Than Half of Rwanda's New Cabinet
11 of 20 posts in President Paul Kagame's new administration have been taken by women. Kagame has cautioned the ministers against any form of mediocrity, saying they must give their best.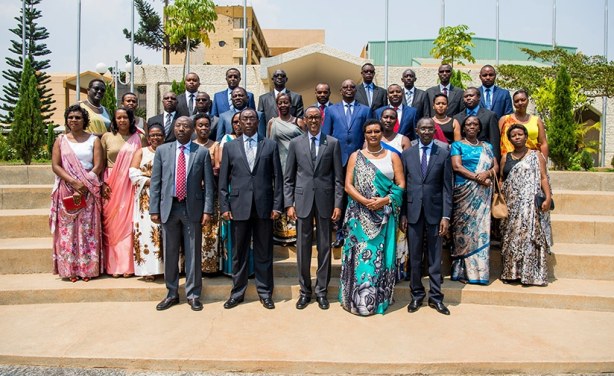 President Paul Kagame and members of the new cabinet.
InFocus
President Paul Kagame, in consultation with new Prime Minister Edouard Ngirente, has appointed a new Cabinet. Two new ministries have also been created. Read more »

Edouard Ngirente, 44, took the oath of office shortly after being appointed prime minister. He is the first cabinet appointment in Kagame's new term that officially began on August ... Read more »

More than a week after President Paul Kagame's inauguration, consultations within the ruling party ranks and between the president and the sitting premier continue, but only the ... Read more »