Is Mugabe Winning Back Lost Love From Youth?
President Robert Mugabe has given another of his history lecture-like speeches, this time at a youth rally in Gweru. Apparently skirting the issues affecting youth, the nonagenarian hardly talks about the notoriously high unemployment rate, widening inequality and failing economy. The ruling party's Presidential Youth Interface Rallies are meant for Mugabe to go around the country meeting young people and trying to win back the lost love.
Zimbabwe: Vendors Booted Out Ahead of Mugabe Visit

New Zimbabwe, 31 August 2017

Vendors operating at Old Post Office have been relocated to the new vending site near Swift to pave way for the official opening of a community information centre by President… Read more »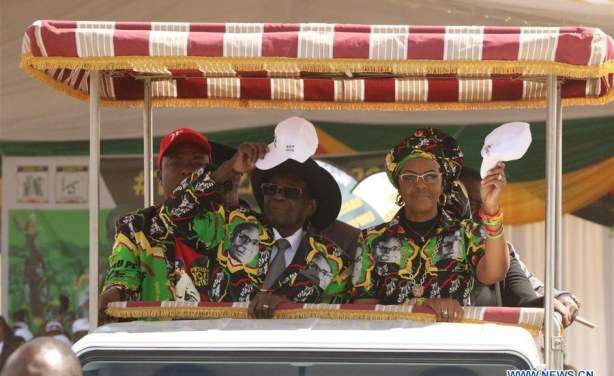 President Robert Mugabe and First Lady Grace Mugabe.
InFocus
The ruling Zanu-PF is set to launch the Presidential Youth Interface Rallies that will see the veteran leader going around the country meeting young people and trying to "win back ... Read more »