Zimbabwean Nurses Face the Axe In Namibia
Thousands of Zimbabwean nurses will lose their jobs after the Namibian government's suspension of the recruitment of all foreign nurses. Zimbabwe currently has over 4000 unemployed nurses after President Robert Mugabe's government froze the appointment of more health practitioners despite there being serious staff shortages in state hospitals.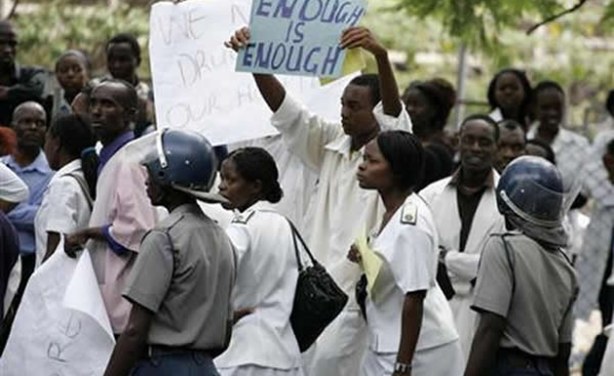 Striking nurses in Zimbabwe (file photo).