'Just the Deputy', South Africa's Ramaphosa Tells Parliament
Deputy President Cyril Ramaphosa faced a barrage of questions in parliament, among them personal questions about his alleged infidelity, the firing of incompetent ministers and the case of UK-based PR firm Bell Pottinger who were hired by the controversial Gupta family to improve their image in the country. Bell Pottinger were implicated in a state capture report for spreading reports on "white monopoly capital" - a phrase often used by senior politicians to accelerate the plan for "radical" economic reform. Ramaphosa, some feel, lacked leadership by passing the onus onto the president, particularly on Cabinet minister decisions.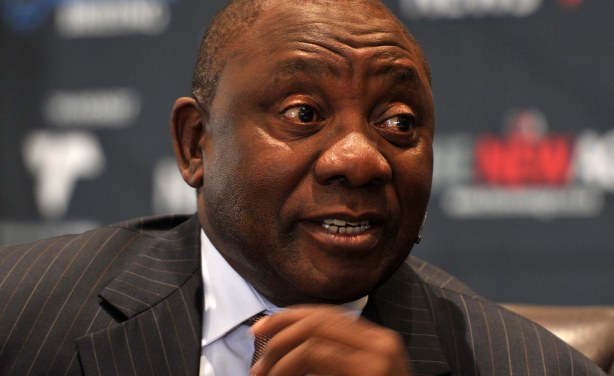 Deputy President Cyril Ramaphosa.