Ex South African Broadcasting Heads Lose #SABC8 Court Battle
Former South African Broadcasting Corporation (SABC) COO Hlaudi Motsoeneng, former head of news Simon Tebele, and the public broadcaster, have been ordered by the Johannesburg Labour Court to pay a portion of the legal costs of the eight SABC journalists who were fired in July 2016 for their criticism of Motsoeneng's policy on footage of violent protests.
Video
Publisher:

Publication Date:

7 September 2017

The SABC has told the Labour Court in Johannesburg that it's only prepared to pay up to 10% of the legal costs of the SABC 8 case. The public ... see more »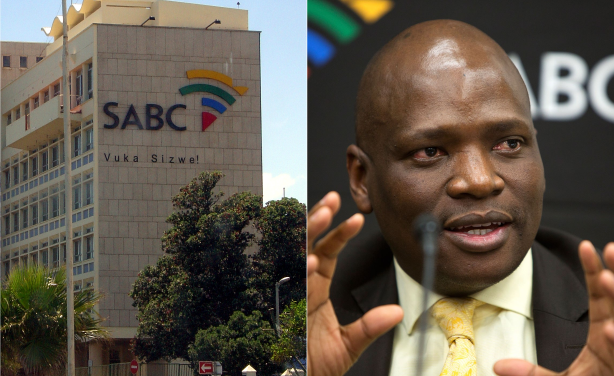 Left: SABC headquarters in Sea Point, Cape Town. Right: Former SABC COO Hlaudi Motsoeneng.
InFocus
Hlaudi Motsoeneng, the South African Broadcasting Corporation's former chief operating officer was dismissed after months of legal battles in and outside of court, following ... Read more »

Former South African Broadcasting Corporation chief operating officer Hlaudi Mostoeneng has been found guilty in an internal disciplinary hearing. Motsoeneng has been charged with ... Read more »

The disciplinary hearing for former South African Broadcasting chief operating officer Hlaudi Motsoeneng is scheduled to proceed after the Labour Court dismissed his application to ... Read more »