Tanzanian MP in Nairobi Hospital After Being Shot
Firebrand opposition politician and president of the Tanganyika Law Society Tundu Lissu is lying in a hospital bed in Kenya after he was shot outside his home last week. As part of their investigations, police have seized eight vehicles and have summoned Lissu's driver who was an eye-witness to the shooting.
Tanzania: Questions Linger After Lissu Attack

Citizen, 10 September 2017

The firebrand opposition politician, president of the Tanganyika Law Society, the Opposition Chief Whip in Parliament and Chadema's Chief Legal Counsel is currently lying in a… Read more »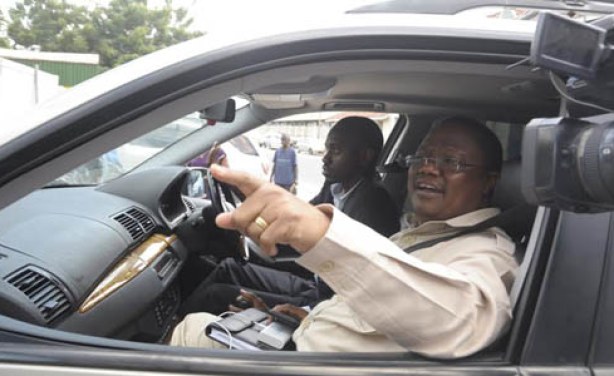 Tanzanian Opposition Member of Parliament, Tundu Lissu.
Tanzania: Police Summon Driver After MP Shot

Daily News, 10 September 2017

THE Police in Dodoma have summoned Chama cha Demokrasia na Maendeleo (Chadema) Secretary General (SG), Dr Vicent Mashinji to appear before the force for questioning. Read more »

Tanzania: Religious Leaders Pray for Lissu's Quick Recovery

Citizen, 11 September 2017

The shooting of opposition lawmaker Tundu Lissu took centre stage yesterday with several clergymen leading their congregations in praying for his quick recovery. Read more »

Tanzania: Gwajima Leads Followers to Pray for Lissu's Quick Recovery

Citizen, 10 September 2017

Bishop Josephat Gwajima of the Glory of Christ Church has led hundreds of followers to pray for quick recovery of Singida East Member of Parliament, Mr Tundu Lissu, who was… Read more »

Tanzania: Let's Join Hands to Curb Crimes, Preserve Peace

Daily News, 10 September 2017

Tanzania is known as a haven of peace and has for eons been praised for remaining stable in a region that has seen some of her neighbours having a brush with instability, terrorism… Read more »

Tanzania: Police Seize 8 Cars As Lissu Attack Probed

Citizen, 10 September 2017

Police have seized eight vehicles in relation to shooting of the Singida East Member of Parliament Tundu Lissu. Read more »

Tanzania: Chadema Youth Wing Calls for Independent Probe On Lissu Attack

Citizen, 9 September 2017

Chadema Youth wing (Bavicha) on Saturday September 9, demanded an independent investigation into cases of insecurity in the county, including the latest assassination attempt on… Read more »

Tanzania: Unknown Assailants Amidst Men

Daily News, 10 September 2017

Hon Tundu Lissu (MP) was shot on September 7th, 2017 in the nation's capital, Dodoma, outside his home while returning from work that is, Parliament. Read more »

Kenya: Shot Tanzanian Opposition Leader Flown to Nairobi for Treatment

East African, 8 September 2017

Tanzania's opposition Chief Whip in Parliament Tundu Lissu who was Thursday shot by unknown assailants has been admitted to Aga Khan University Hospital in Nairobi. Read more »

Tanzania: Parliament to Probe Security Situation in Wake of Attack

Citizen, 9 September 2017

The attack on Singida East MP Tundu Lissu has jolted the Parliament into action, with Speaker of the National Assembly Job Ndugai urging the Parliamentary Foreign Affairs, Security… Read more »

Tanzania: Police Seize Eight Cars in Connection to Lissu's Shooting

Citizen, 9 September 2017

Police in Dodoma have seized eight cars ofNissan Patrol made as they are continuing with investigation over the shooting of Opposition Chief Whip,Tundu Lissu. Read more »
InFocus
President John Magufuli has ordered an intensive manhunt for suspects behind the shooting of Singida East MP Tundu Lissu. Gunmen are believed to have followed the outspoken ... Read more »