Tanzania's New Chief Justice Urged to Fight Bribery
President John Magufuli has asked newly appointed Chief Justice Professor Ibrahim Juma to tighten loopholes for bribes within the judiciary. Speaking at the State House swearing-in ceremony, Magufuli also asked for police and the judiciary to meet to discuss ways to clear the backlog of pending cases.
Tanzania: Purge All Corrupt Elements - President

Daily News, 12 September 2017

President John Magufuli yesterday tasked the newly appointed Chief Justice (CJ), Prof Ibrahim Juma, to tighten all loopholes for bribes within the judiciary. Read more »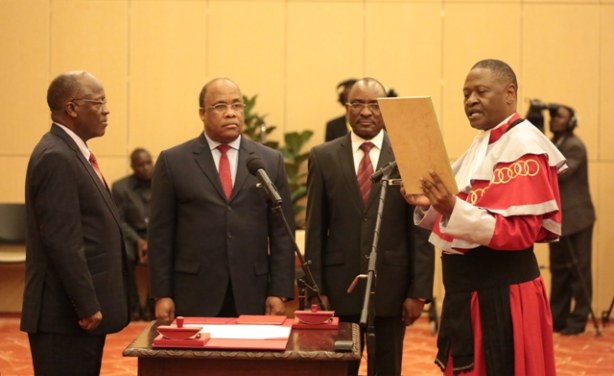 President John Magufuli swears-in Professor Ibrahim Hamisi Juma as the country's eighth Chief Justice of post-independence Tanzania at a ceremony at the State House in Dar es Salaam.
Tanzania: New Chief Justice Speaks of Work Priorities

Daily News, 12 September 2017

NEWLY appointed Chief Justice (CJ), Prof Ibrahim Juma, yesterday vowed to tackle the key challenges haunting the judiciary and speed up justice delivery to 'wananchi.' Read more »

Tanzania: Juma Confirmed Eighth CJ

Daily News, 11 September 2017

It's confirmed. Professor Ibrahim Hamis Juma is the country's eighth Chief Justice (CJ) since independence. President John Magufuli yesterday appointed Professor Juma to the post,… Read more »