Have Links to Guptas Impacted South Africa's Business Ethics?
The fact that a major business corporation such as KPMG, has become complicit in the machinery of corruption is a golden opportunity for the business sector and company directors to reveal their own ethical values, writes Iraj Abedian in Daily Maverick. KPMG is one of the world's leading providers of audit, tax and advisory services to corporations. The Gupta family have been implicated in former public protector Thuli Madonsela's State of Capture Report. They have been accused of having a huge influence on key government minister appointments and acquiring lucrative business deals through their friendship with President Jacob Zuma.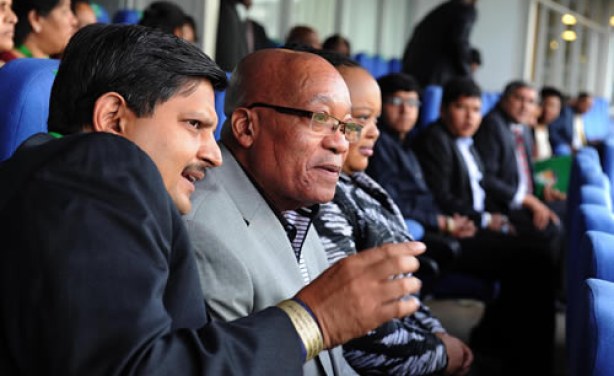 President Jacob Zuma, right, and Atul Gupta.
InFocus
It has been alleged that two German software companies, SAP and Software AG were paying the Guptas for lucrative government contracts. Trillian, the company formerly chaired ... Read more »

African National Congress Treasurer General Zweli Mkhize and Secretary General Gwede Mantashe have called on authorities to hold officials implicated in the #GuptaLeaks accountable ... Read more »

Early indications suggest that Bell Pottinger may face consequences for their work with the controversial Gupta family after the British public relations firm was found guilty of ... Read more »