Uganda's Makerere University May Recall Degrees
Makerere University is doing a comprehensive audit of marks over the past several years to identify and recall degrees obtained on the basis of forged or altered results. Sources say a former minister who obtained a graduate degree in Public Administration, members of parliament and high-flying professionals may be affected.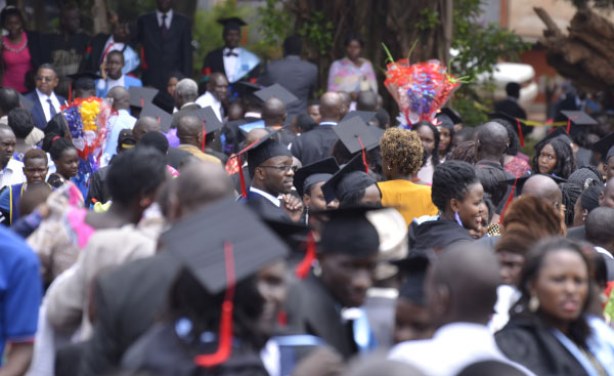 Graduates at Makerere University in February.
Uganda: Makerere's Move to Recall Degrees Timely

Monitor, 13 September 2017

The move by Makerere University to investigate the genuineness of both marks and class of degrees issued from 2011 with a view to recalling those illegally awarded is commendable.… Read more »
InFocus
The country's oldest university has been rocked by students and staff strike for the past two and half decades, which have been blamed on poor management of the institution. Read more »

A report has revealed that the country's oldest university has over the years continued to flout financial accountability rules with a series of questionable financial ... Read more »