Obama's 'Power Africa' Program to Continue
The program is on track to achieve its overall goals and has tripled its initial goals and now aims to generate 30,000 megawatts and make 60 million connections by 2030, says Andrew M. Herscowitz the U.S. government's coordinator for the program.
Africa: Obama's 'Power Africa' Program to Continue

allAfrica, 13 September 2017

President Barack Obama's initiative aimed at doubling access to electricity in sub-Saharan Africa by 2030 is set to continue under the Trump administration, says the official… Read more »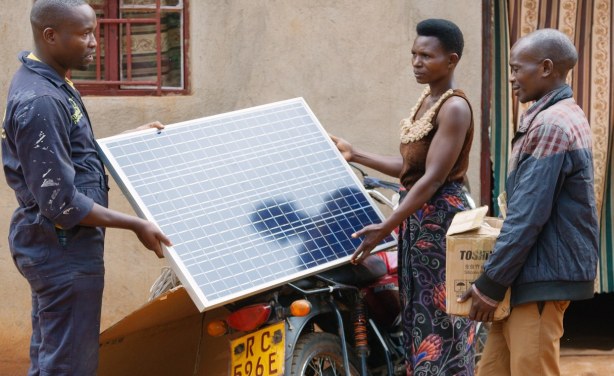 Two out of three people in sub-Saharan Africa live without access to electricity. Although many of these people will be connected to the electricity grid in the future, some live in remote areas that will never be connected. Power Africa's Beyond the Grid sub-Initiative, and partners like Mobisol, help bring off-grid and small-scale energy solutions to families and businesses across Africa.
Africa: To Power Africa's Future, a 'Wall of Money' is Ready

allAfrica, 20 March 2017

The hundreds of delegates pouring into the glittering Marriott Marquis hotel for this month's Powering Africa Summit were experiencing a stark, if unstated, contrast. On a good day… Read more »

Africa: Keeping the Lights on Power Africa

allAfrica, 20 March 2017

Uncertainty surrounding one of President Barack Obama's signature initiatives was apparent this month when several hundred energy industry representatives gathered for this year's… Read more »
InFocus
Uncertainty surrounding one of President Obama's signature Africa policy initiatives was apparent this month when several hundred energy industry representatives gathered for this ... Read more »

Donald Yamamoto, who has extensive diplomatic experience in Africa including two tours as a U.S. ambassador, will take office as Acting Assistant Secretary of State for Africa on 5 ... Read more »