'Rwanda Poll Was Not Free or Clean'
British ambassador to Rwanda, William Gelling, says he personally witnessed irregularities that may have undermined the poll. He has also stated that he was encouraged to see broader media coverage of the presidential elections, noting that incidents of obstruction of opposition candidates were addressed rapidly by National Electoral Commision and the government.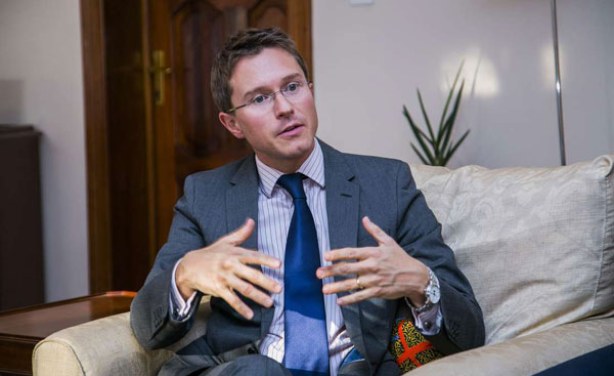 William Gelling, the British ambassador to Rwanda.
InFocus
Paul Kagame has taken his oath of office as President of Rwanda at Amahoro National Stadium - two weeks after he was re-elected into office by an overwhelming 98.7% - beating Frank ... Read more »

In the days following the August 4 vote, Human Rights Watch spoke with local activists and private citizens who spoke of intimidation and irregularities in both the lead-up to the ... Read more »

Critics have accused the ruling Rwanda Patriotic Front-Inkotanyi of locking out possible challengers but proponents of the ruling party argue that the party remains strong in terms ... Read more »