Tanzanian Ex-Minister's Relatives Die in Horror Crash in Uganda
President John Magufuli has sent his condolences to the family of former Deputy Minister of Finance and Planning, Gregory Teu, following the deaths of several relatives in a car accident on the Kampala-Masaka road in Uganda. Details are still sketchy, but it is reported that the deceased were returning home from a wedding.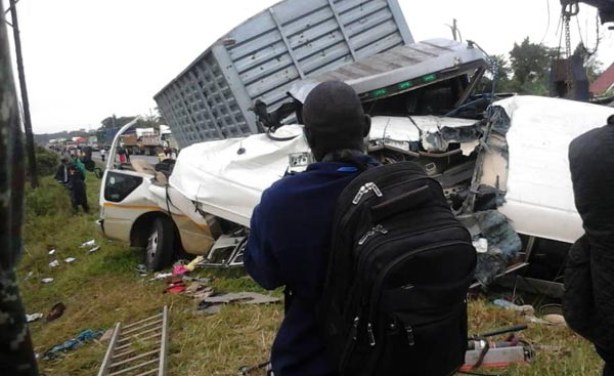 The wreckage from the accident was still at the scene on Monday morning.