Meet Rwanda's Women Drumming Their Way to Prosperity
A group of 20 female drummers from Huye District has chosen to put cultural beliefs behind to pursue drumming as a profession. Ingoma Nshya troupe involves women's participation in the development of Rwanda through cultural preservation.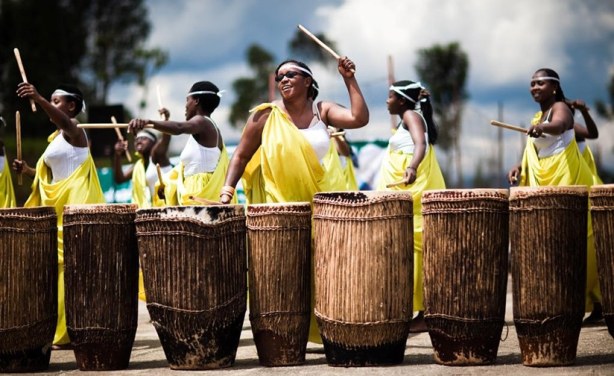 Ingoma Nshya group of female drummers in action.
Photo Essay
Picture 1 of 5

Drumming is a common form of entertainment in Rwandan culture, however, the idea of female drummers was unheard of in the past. A woman who turned into a drummer was considered a curse to her family ... see more »