IMF Puts Global Bribery Cost At U.S.$2 Trillion A Year
Christine Lagarde has said that bribery and corruption is one of the factors that have hindered growth in a lot of African countries, including Nigeria. Lagarde pointed out that in order to tackle corruption, there was the need to "acknowledge the problem plainly and measure its impact accurately".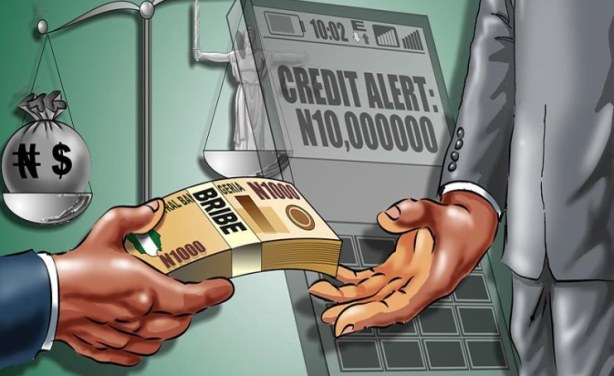 Allegations of bribe (file photo).
InFocus
Since leaving office in 2015, former oil minister Diezani Alison-Madueke has been implicated in bribery, fraud, misuse of public funds and money laundering cases in Nigeria, ... Read more »

U.S. authorities are investigating China Petroleum & Chemical Corp over allegations that the state-controlled oil producer paid Nigerian officials about U.S.$100 million worth of ... Read more »

Police officers, judges and prosecutors are the most corrupt public officials in Nigeria, the National Bureau of Statistics said in its latest report. At least N400 billion ... Read more »