Guess Who Buys Two Rolls-Royces in Zimbabwe - VIDEO
Zimbabwean First Lady Grace Mugabe's son, Russel Goreraza, has imported two Rolls Royces worth more than U.S.$300,000 each, at a time when the southern African country is facing serious cash shortages. In case you haven't heard of him, Goreraza, 33, is the first lady's eldest son from her first marriage with former Air Force of Zimbabwe intelligence officer Stanley Goreraza.
Video
Author:

Peter Ndoro/Twitter

Publisher:

Publication Date:

19 September 2017

Grace Mugabe's oldest son, Russell Goreraza, 33, imported two Rolls Royces into bankrupt Harare at a time more than 72,3% of the population are living ... see more »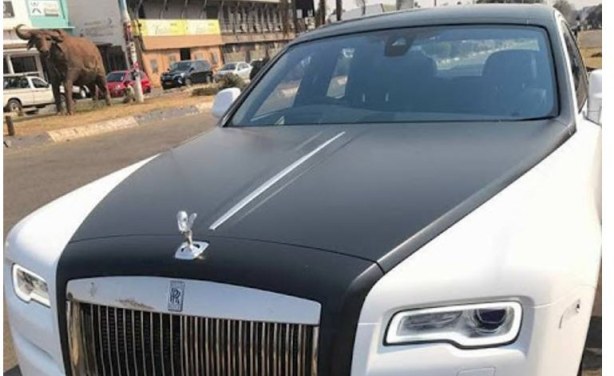 One of Goreraza's Rolls Royces.