Voter Registration Offers Hope for Peace in DR Congo
Registration has opened in Kananga and Tshikapa, another city in the Kasai, and might take time to extend to the rural areas. Faint hopes of peace are starting to show, writes Sosthene Kambidi and Marthe Bosuandole for The East African.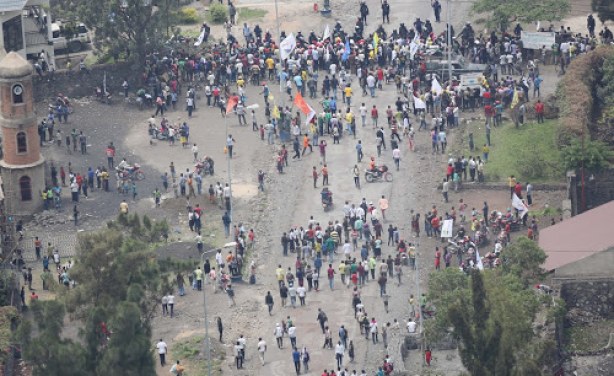 Demonstrations in Goma (file photo).
InFocus
Felix Tshisekedi, the son of deceased opposition leader Etienne Tshisekedi, says the campaign will start on October 1, and is aimed at showing President Joseph Kabila that he no ... Read more »