Trump Refers to Country of 'Nambia' at African Presidents' Lunch
US President Donald Trump was addressing African presidents at a luncheon during the UN General Assembly in New York.
Video
Publisher:

Publication Date:

20 September 2017

US President Donald Trump, at a lunch with African leaders, refers to the non-existent country of "Nambia". see more »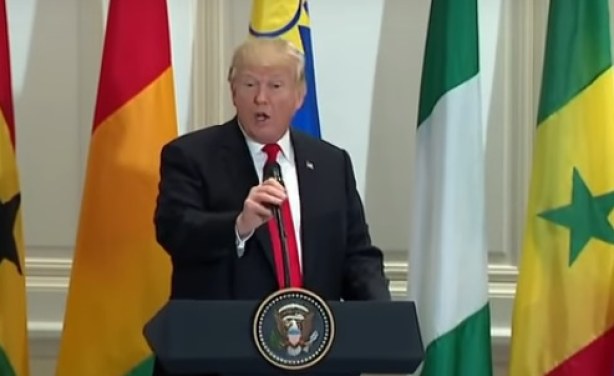 United States President Donald Trump addresses African leaders in New York.
Video
Publisher:

The White House

Publication Date:

20 September 2017

US President Donald Trump address African leaders during a working lunch at the UN General Assembly in New York. see more »
InFocus
Zimbabwe's President Robert Mugabe has been caught with his eyes closed during US President Donald Trump's first speech at the UN General Assembly, despite the American leader's ... Read more »