Magufuli Orders Wall to be Built Round Tanzanite Mine
President John Magufuli has directed the Tanzanian army to build a wall around the Mirerani Tanzanite Mine in Simanjiro - a move that has been welcomed by tanzanite dealers. The president made the announcement as he opened a 26-kilometre road linking Mirerani with Kilimanjaro International Airport.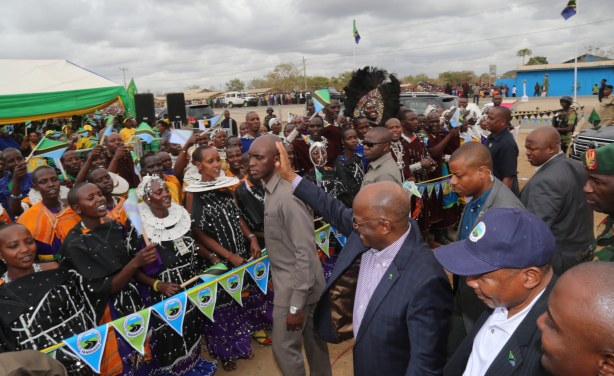 President John Magufuli joins officials to cut a ribbon to officially launch a 26km tarmac road linking Kilimanjaro International Airport and Mererani in Manyara Region.