Kenya Remembers Westgate Attack 4 Years On
Survivors of the 2013 attack in which 67 people died while hundreds of others were injured at the Westgate Mall relived their experiences, with most describing the Saturday morning incident as a "cowardly terrorist act". Islamist group Al-Shabaab said it carried out the attack in response to Kenya's military incursion in Somalia.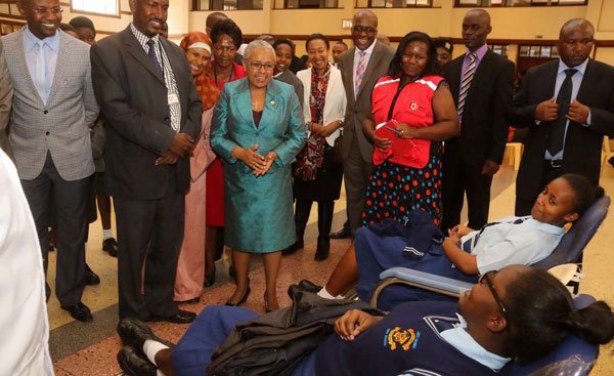 First Lady Margaret Kenyatta watches as students from Loreto Girls, Kiambu, donate blood for use in emergency situations at Visa Oshwal Community Centre, Nairobi, during a ceremony to mark the fourth anniversary of the Westgate terror attack.