Wigs, Rolls Royces to Fall in Zimbabwe?
Opposition MPs could be heard shouting in parliament that the elimination of the horsehair locked wigs, a remnant of colonialism, should include the Rolls Royce paraded by President Mugabe during the opening of parliament.
InFocus
Zimbabwean First Lady Grace Mugabe's son, Russel Goreraza, has imported two Rolls Royces worth more than U.S.$300,000 each, at a time when the southern African country is facing ... Read more »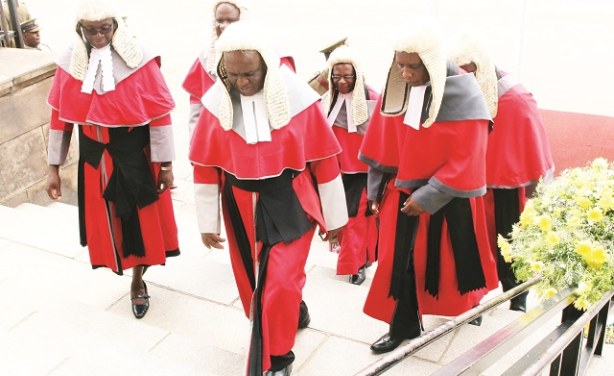 Zimbabwe judges.